In the Media
Dutch Pancake Events covered by CNN Indonesia
Macau was the most recent destination of the Dutch Pancake Night. TDM News talked to its organiser, Robin Vogelaar and some of the participants.

TDM Canal Macau Sunday, July 29, 2018
Serving Dutch pancakes with a social taste covered by Awani Review
Dutch Pancake Nights in North Magazine - "The pancake nomad"
"P is for Pancake and Party" in the Bangkok Post
Pancake Mania or how to conquer the world and warm hearts in the Dutch Review
4. Dutch Pancake Night in Tokyo covered by Japan Travel
5. Robin Vogelaar interviewed by Leo Dreams
6. Dutch Pancake Night in Berlin, by Amstel House, Berlin's hottest tips!
7. Meet Robin Vogelaar, the nomad who travels the world throwing Dutch Pancake Nights, in Dispatches Europe
8. Dutch Pancake Night - Out and About in Copenhagen Post
9. Around the World with Mr Pancake, who wants to live an unconventional life in European Youth Portal
10. Happy Dutch Pancake Goes Romanian in All the Right Choices
11. Teaching the world population the art of making pancakes in Het Parool, an Amsterdam-based daily newspaper
12. Robin Vogelaar and Dutch pancake nigthts at Radio 538
13. The world fanclub of Dutch pancakes, covered in Algemeen Dagblad
14. Pancake parties conquer the world in Telegraaf
15. Dutch Pancake Events and Robin Vogelaar's story covered by CNN Indonesia
16. Robin Vogelaar - Consultant in a bank during the week, pancake and party maker around the world during the weekends, article in NRC NL
17. Robin Vogelaar makes Dutch pancakes all over the world, article in Metroniews NL
18. Robin Vogelaar spreads the Dutch art of making pancakes, article in AD NL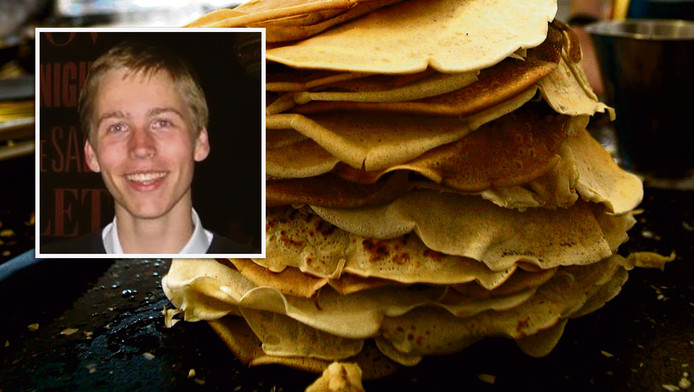 19. Robin Vogelaar at RTV Emmen, Netherlands
21. Thailandblog.nl
22. Connecting the world one pancake at a time covered by Z Hostel